Matt Darling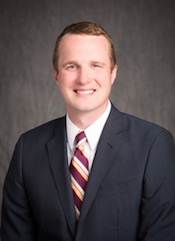 Matt Darling is the Vice President of Donor Services at the Omaha Community Foundation, where he focuses on working with the many people who donate to the greater Omaha community through the foundation.  Matt helps further improve the services provided to the donors served by the Omaha Community Foundation.
Matt's main responsibilities are to build relationships with new donors, work closely with current donors and family foundations, and cultivate relationships within the financial advising community.  He maintains an in-depth knowledge of all the tools used in giving and the benefits provided by each.  Matt works with the foundation staff to know the issues and needs within our community and translate those needs to the people who wish to donate.  In doing this, Matt helps the foundation's mission of promoting philanthropy in our community.
Previous to employment at the Omaha Community Foundation, Matt owned and operated several small businesses in the Omaha area, including a co-ownership of Paramount Parking, Inc. He also served as chief financial officer for Platinum Real Estate Group.  A graduate of Hastings College, Matt has been recognized for his involvement in the Omaha community as a Leadership Omaha graduate, 2017 Ten Outstanding Young Omahans, board member and treasurer of the Omaha Central High School Foundation, co-chair of the Aksarben Floor Committee, Nebraska Admiral, past-president of the Nebraska Master Naturalist Foundation, and past-president of Suburban Rotary.