Mike McKenzie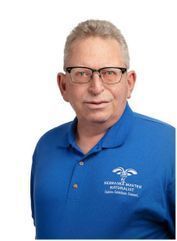 Mike McKenzie is a (part time) retiree from a career in animal health and sustainable technologies.  His applied biology and chemistry in food science and green technologies resulted in breakthroughs that continue to reduce use of chemical alternatives today.  He also helped establish a pet food company, and build several new plants and teams in the US, and internationally in the Netherlands.    
Mike has a volunteer history with the USFWS, MO Dept. of Conservation, and National Audubon among others.  He performed Breeding Bird Surveys and led recruiting for Missouri's Breeding Bird Atlas.  His rural upbringing instilled a passion for the outdoors and our natural legacy. It is evidenced by his lifelong birding, hunting, and habitat enhancement projects.  He's a past WRP landowner where he enhanced moist soil vegetation increasing the animal and plant diversity of his palustrine wetland. 
This past year Mike completed Master Naturalist Training and logged more than two hundred hours of volunteer work.  He remains passionate about adding to his natural legacy knowledge and restoring natural areas.  Mike looks forward to helping others bolster Nebraska's conservation biology and education through assisting NMNF with fundraising and endowment initiatives.