CE: All About Amphibians Educator Workshop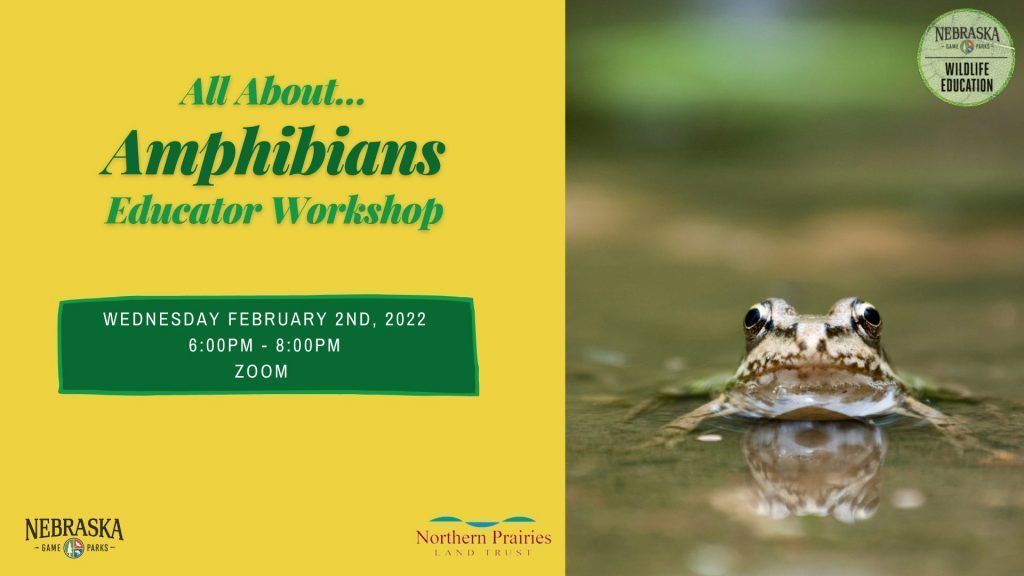 What is the difference between frogs and toads? What is the lifecycle of a salamander? The, All About Amphibians, educator workshop will use Nebraska amphibians to explore science and ecology concepts for you to take back to the early elementary aged kiddos in your life.
This FREE workshop will be held virtually on Zoom, Wednesday February 2nd, from 6-8pm. Participants will receive 'Hop into Action' curriculum guide, free amphibian-related educational swag, and two hours of approved in-service.
For questions, email jamie.bachmann@nebraska.gov