CE: Science of…Nebraska Geology & Fossils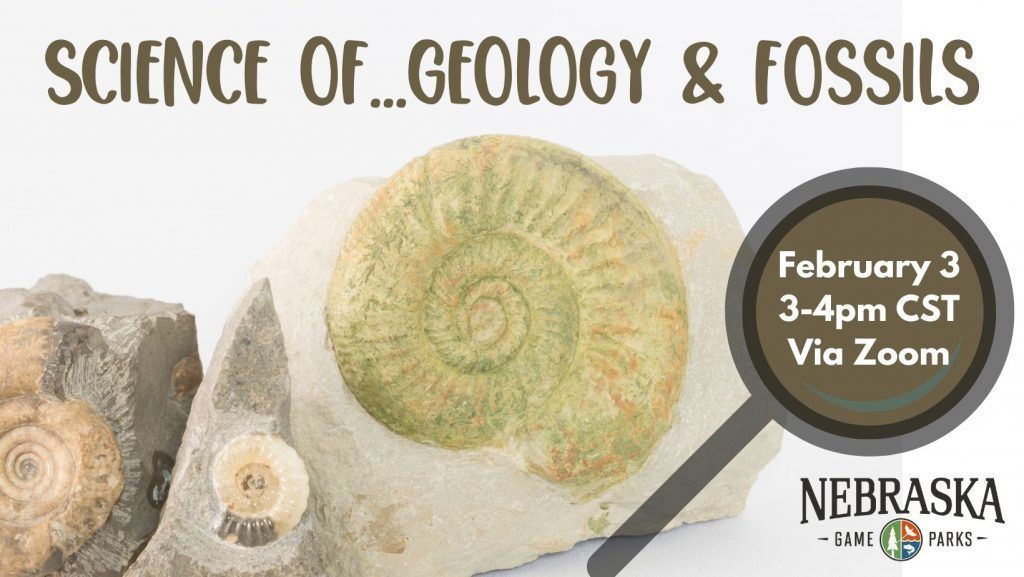 When most of us hear the word fossil, we are instantly transported to a mindset of dinosaurs. Well, did you know that there are only two dinosaur fossils ever found in Nebraska?
Depending on which side of the state you are looking, you might find anything from prehistoric mammoths, beardogs, rhinos, camels, giant salamanders, or even a mosasaur! Nebraska has a rich geologic history with many incredible environmental factors that shaped our state today. In this episode we will take you on a journey through time and show you what Nebraska looked like "back in the day" and which animals you could have found living here millions of years ago.
This event is FREE, but registration is required: Register Here
After registering, you will receive a confirmation email with more information for the event. Then, on the day and time of the event, use the link provided in the confirmation email and password to join us.
Unable to attend a live event? Each virtual webinar will be recorded and posted to the Nebraska Game and Parks YouTube Education Channel, here you can watch past recordings of the Science of as well!
Please contact: Monica.macoubrie@nebraska.gov with questions or for more information. You can also check out the events on the Nebraska Game and Parks Commission's Facebook Page and the Nebraska Wildlife Education Facebook page.