CE: vents Science of…Earthworms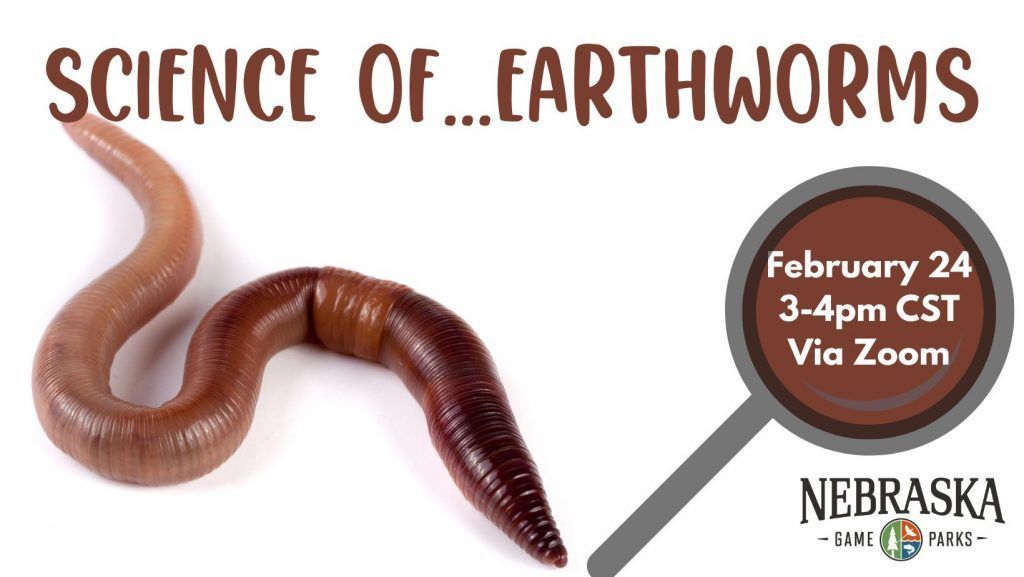 Everyone sees them, but no one really knows about Earthworms. How do they reproduce? How do they eat? Do they have a mouth? What type of animal group do they belong to? So much mystery surrounds these fairly common backyard creatures.
These fantastic burrowing creatures are the underground engineers of the world and contribute heavily to our soil health. In this Science of episode we will be digging deep (literally into the ground) to do some discovering on these interesting creatures!
This is a FREE event, but registration is required: Register Here
After registering, you will receive a confirmation email with more information for the event. Then, on the day and time of the event, use the link provided in the confirmation email and password to join us.
Unable to attend a live event? Each virtual webinar will be recorded and posted to the Nebraska Game and Parks YouTube Education Channel, here you can watch past recordings of the Science of as well!
Please contact monica.macoubrie@nebraska.gov for more information or questions.