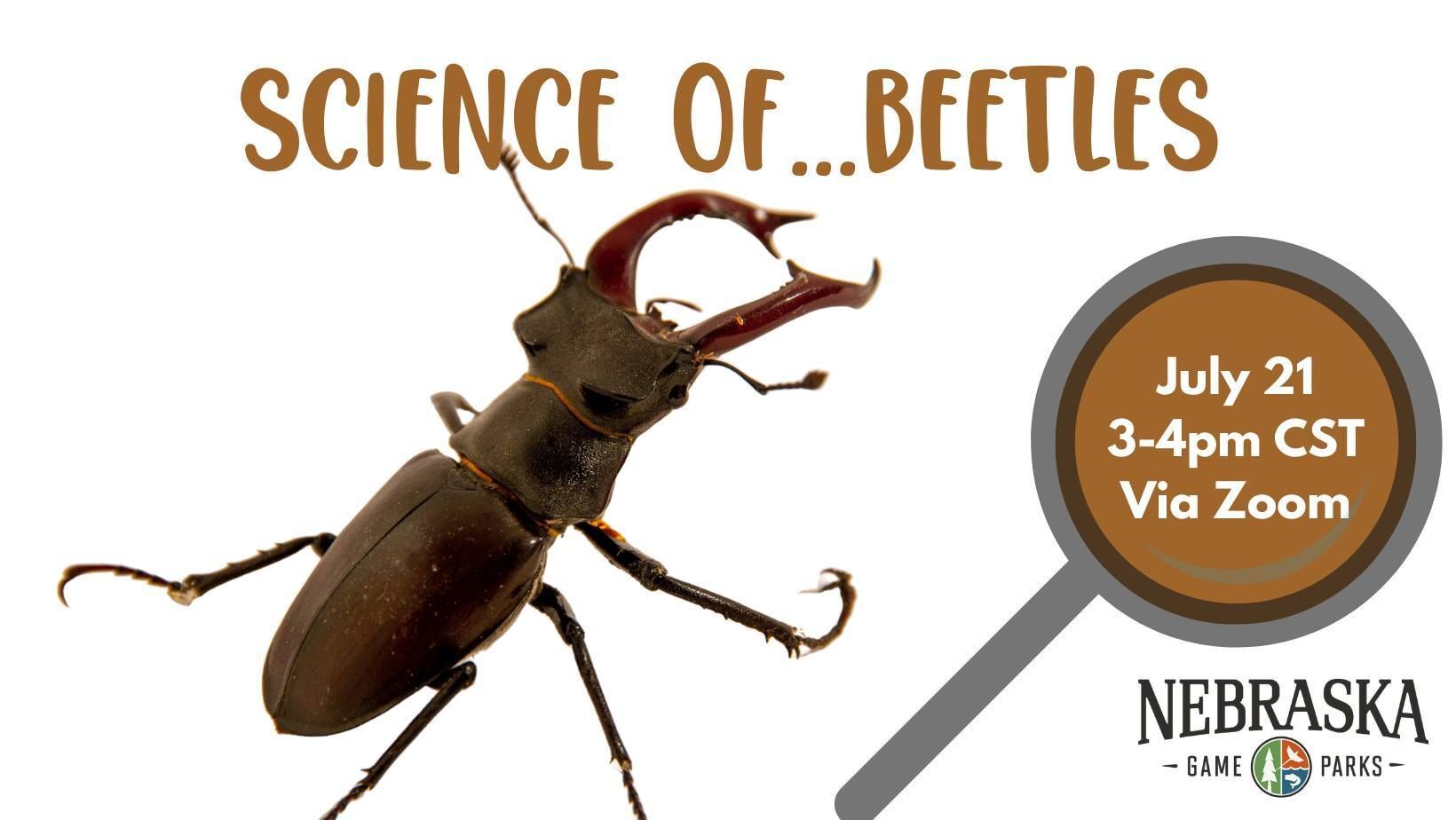 Beetles are everywhere! Well, given that there are over 350,000 different species in the world, it's not hard to imagine that. In fact, in the grand scheme of things- they are the largest group in the animal kingdom, representing around ¼ of all known animals. Beetles are the most common type of insect, but they have many unique features that make them vastly different from each other. June bugs, ladybugs, weevils, fireflies, and potato bugs just barely scratch the surface of beetles you may encounter quite frequently. Join this Science Of episode to dive into the world of beetles with us!
After registering, you will receive a confirmation email with more information for the event. Then, on the day and time of the event, use the link provided in the confirmation email and password to join us.
Unable to attend a live event? Each virtual webinar will be recorded and posted to the Nebraska Game and Parks YouTube Education Channel, here you can watch past recordings of the Science of as well!
Please contact monica.macoubrie@nebraska.gov for more information or questions. You can also check out the events on the Nebraska Game and Parks Outdoor Calendar and the Wildlife Education Facebook page.