CE:Night Life at Glacier Creek Preserve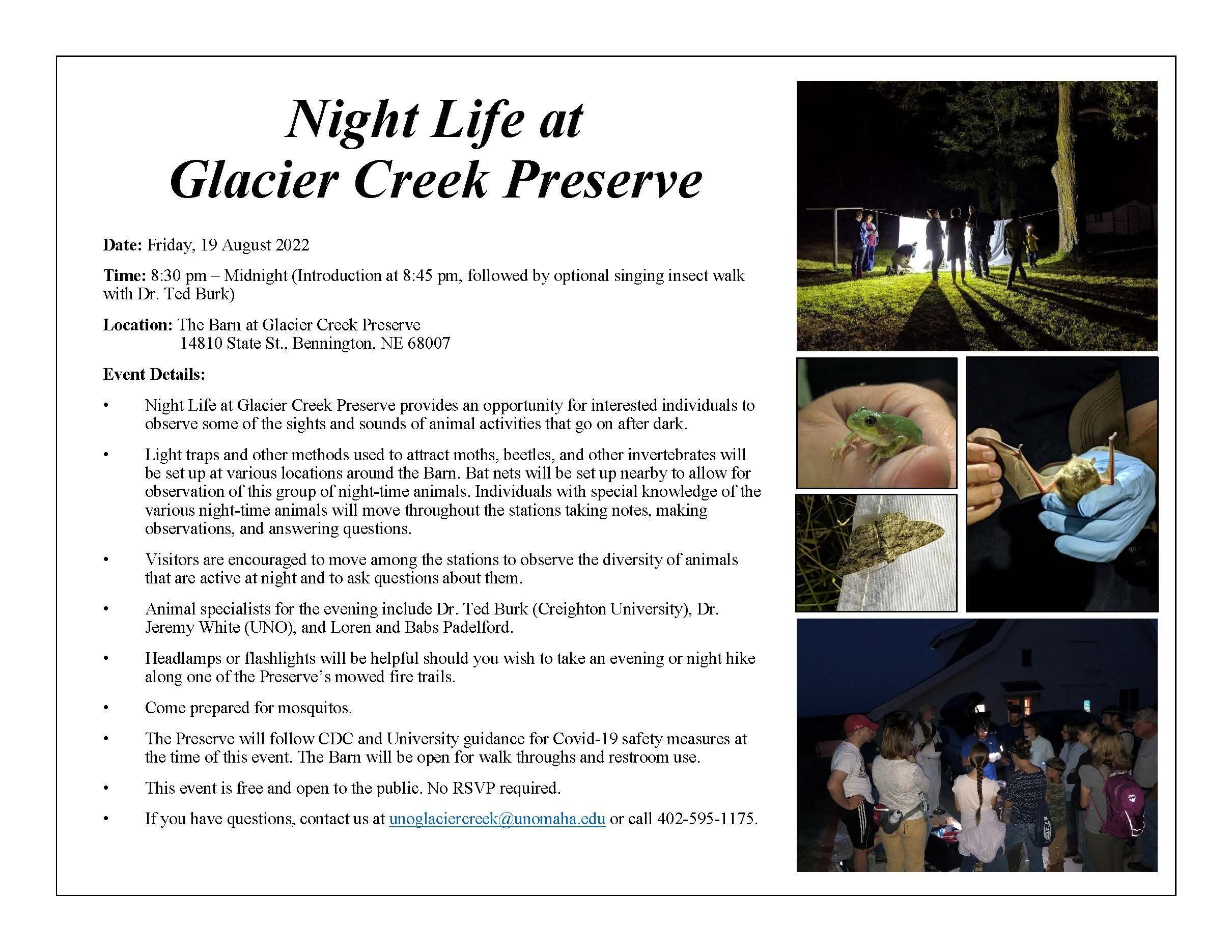 Event Details:
• Night Life at Glacier Creek Preserve provides an opportunity for interested individuals to observe some of the sights and sounds of animal activities that go on after dark.
• Light traps and other methods used to attract moths, beetles, and other invertebrates will be set up at various locations around the Barn. Bat nets will be set up nearby to allow for observation of this group of night-time animals. Individuals with special knowledge of the various night-time animals will move throughout the stations taking notes, making observations, and answering questions.
• Visitors are encouraged to move among the stations to observe the diversity of animals that are active at night and to ask questions about them.
• Animal specialists for the evening include Dr. Ted Burk (Creighton University), Dr. Jeremy White (UNO), and Loren and Babs Padelford.
• Headlamps or flashlights will be helpful should you wish to take an evening or night hike along one of the Preserve's mowed fire trails.
• Come prepared for mosquitos.
• The Preserve will follow CDC and University guidance for Covid-19 safety measures at the time of this event. The Barn will be open for walk throughs and restroom use.
• This event is free and open to the public. No RSVP required.