2023 Nebraska Environmental Education Conference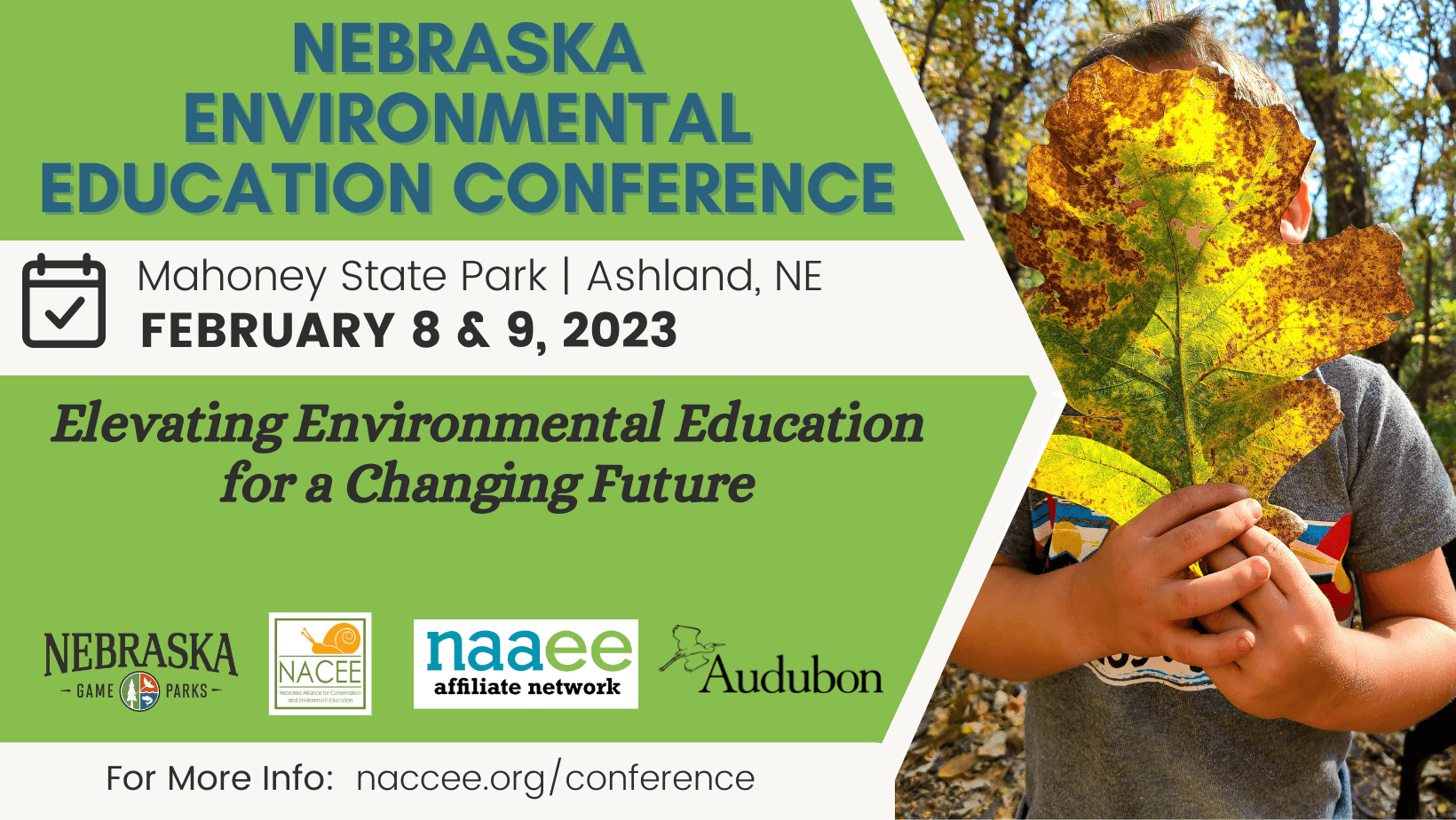 2023 Nebraska Environmental Education Conference
Elevating Environmental Education for a Changing Future
February 8 & 9, 2023 at Mahoney State Park (Ashland, NE)
About the Nebraska Environmental Education Conference:
Environmental education connects Nebraskans to the natural world through meaningful outdoor experiences, hands-on curriculum, and informal learning opportunities that engage people in concepts we all need to understand; how our natural systems work, how to interact responsibility and connect with our environment, and how we can protect our natural resources for all current and future generations of Nebraskans. Join fellow educators, conservationists and environmental enthusiasts for the next Nebraska Environmental Education Conference, and join fellow Nebraskans dedicated to elevating environmental education efforts across our great state!
This conference is being planned in partnership with Nebraska Game & Parks Commission, the Audubon Great Plains, and Nebraska Alliance for Conservation and Environmental Education - a state affiliate network of the North American Association for Environmental Education.
Registration Fees:
Professional: NACEE Member - $100
Professional: Non-NACEE Member - $145
Student: NACEE Member - $60
Student: Non-NACEE Member - $90
What is all included in registration? Registration fees for the Nebraska Environmental Education Conference cover the benefits for attendance to several of the 20 high-quality presentations, attendance to two Keynote presentations, attendance to the Wednesday evening dinner and networking event at Glacial Till Tasting Room (Ashland, NE), attendance to one three-hour workshop and these meals; breakfast Wednesday & Thursday, lunch and dinner Wednesday.