CE: Science of…Nebraska Rodents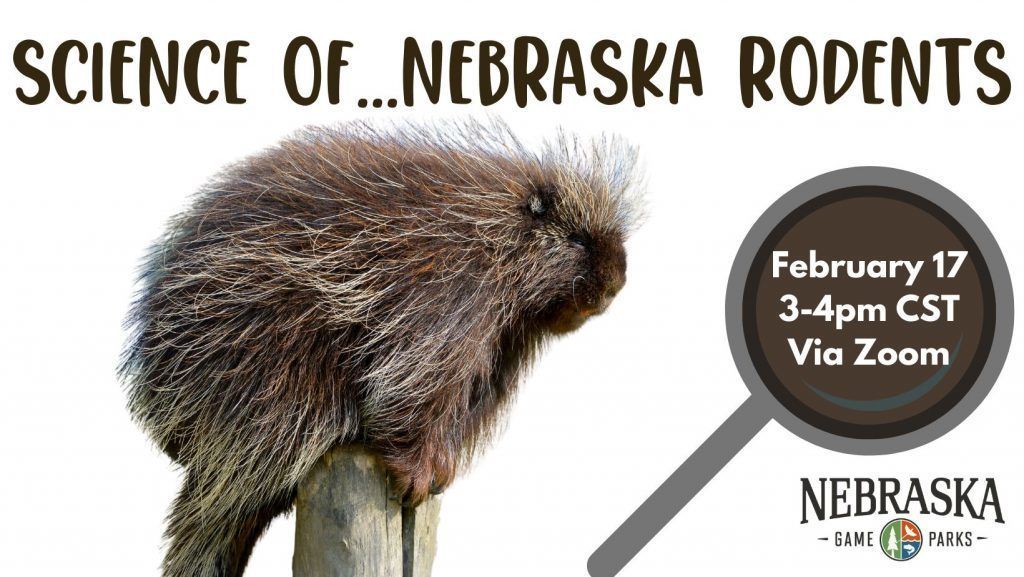 Nebraska is home to around 95 species of mammals, and surprisingly around a quarter of all those are rodents. Rodents aren't always the pesky house mouse in your basement eating through your boxes. They can be squirrels, beavers, and pocket mice. Rodents can be found just about everywhere and can be adapted to an aquatic lifestyle, the rainforest and can specialize for life in the desert.
Through this Science Of episode we will explore the vast morphological and ecological diversity of this order and show you some of the variety of rodents and their place in the ecosystem right here in Nebraska.
This is a FREE event, but registration is required: Register Here
After registering, you will receive a confirmation email with more information for the event. Then, on the day and time of the event, use the link provided in the confirmation email to join us.
Unable to attend a live event? Each virtual webinar will be recorded and posted to the Nebraska Game and Parks YouTube Education Channel, here you can watch past recordings of the Science Of as well!
Please contact monica.macoubrie@nebraska.gov for more information or questions.