Support Nebraska Master Naturalists
We are pleased to announce that the Nebraska Naturalist Calendar is back for 2021! Nebraska Master Naturalists Nancy Hawekotte, Paula Hoppe, Rebecca Osborn Reagan and Jon Thomas have once again organized and designed this iconic project. The 2021 Nebraska Naturalist Calendar provides an excellent insight into the enthusiasm and commitment of our Naturalist members and the organizations that we are fortunate to collaborate with. The Nebraska Naturalist calendar features amazing photography from fellow Naturalists and Nebraskans, from backyards to untamed wilderness. It's a unique resource to discover the annual natural phenomena unfolding around us throughout the seasons. We hope you share this with friends and family.
The 2021 calendar will be available for a minimum donation of $25 to the Nebraska Master Naturalist Foundation. Shipping is included. 
The donation window to receive a copy is from August 19–October 1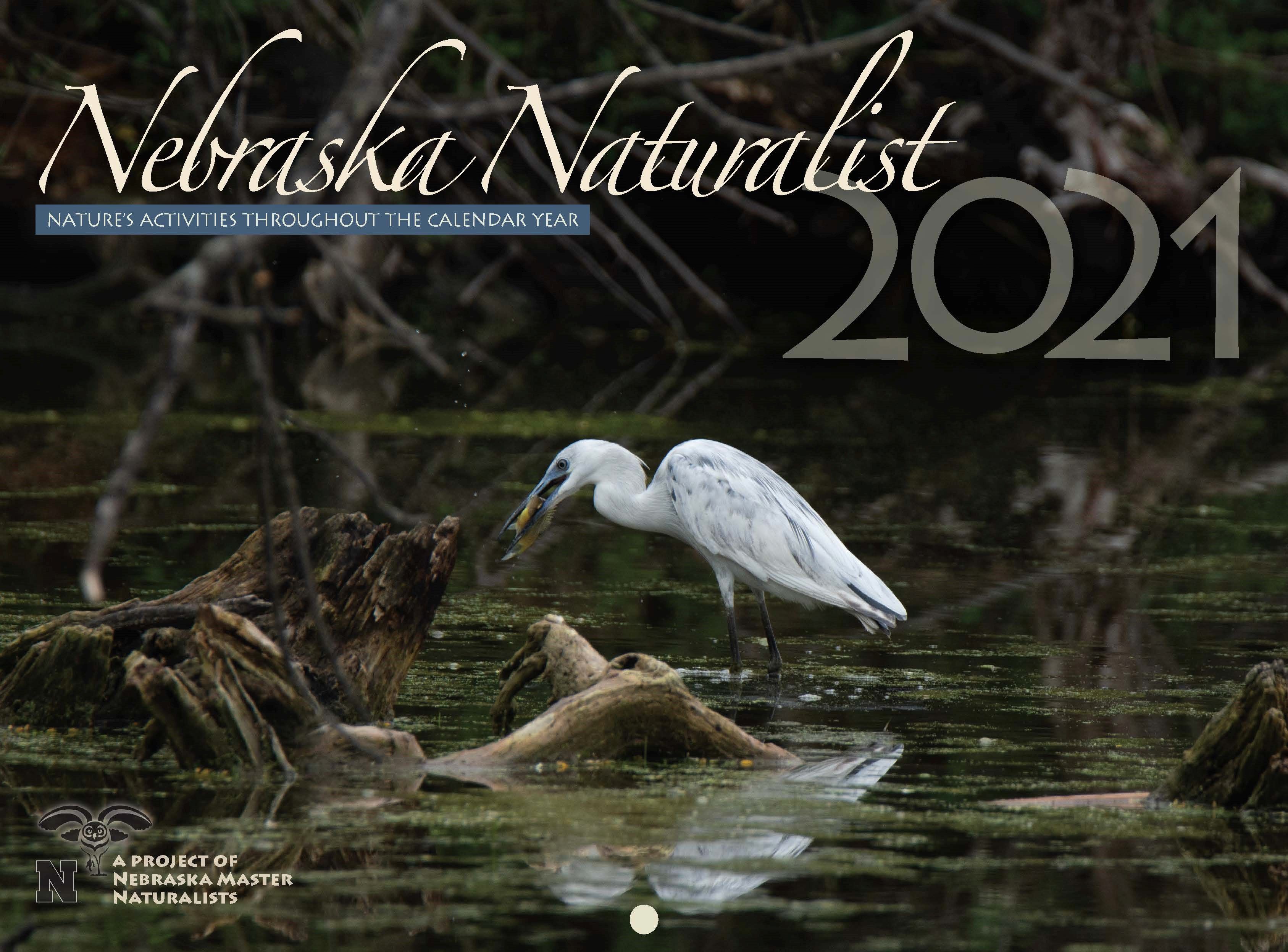 If you wish to order multiple copies for a larger donation, please note this in the comment box on the donation page. Calendars will be mailed mid-October. 
With your valued donation, you are supporting the Nebraska Master Naturalist Foundation and Program. In addition, building and equipping a network of trained volunteers to conserve and preserve Nebraska's natural resources for generations to come. Thank you for your interest and your support of the Nebraska Master Naturalist program!
Your donation is tax-deductible! The Nebraska Master Naturalist Foundation (NMNF) is a Nebraska non-profit corporation, recognized as tax exempt under Section 501(c)(3) of the United States Internal Revenue Code.