CE: Math in Nature Educator Workshop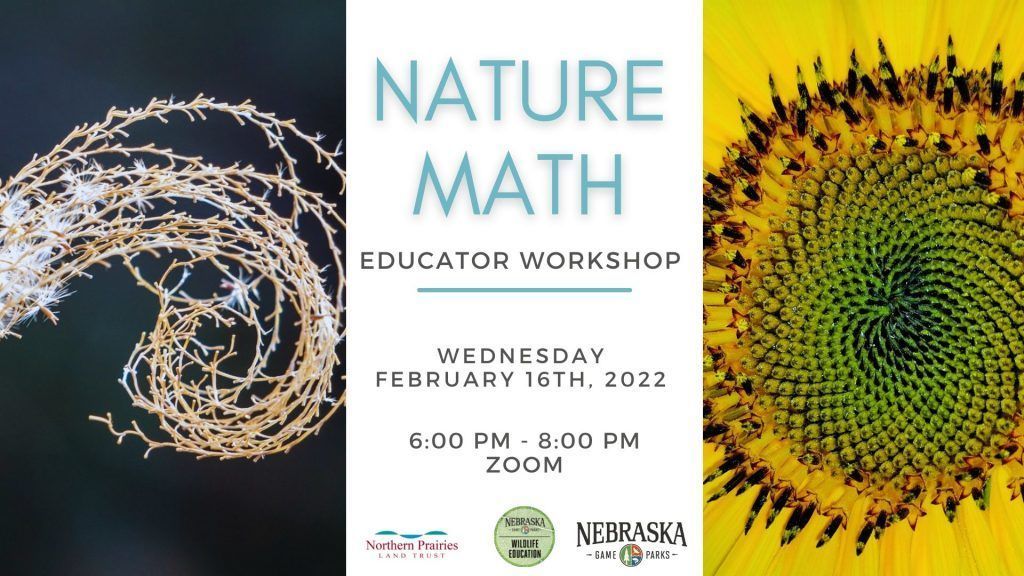 In the natural world, mathematics exists all around us. This workshop will explore nature as a tool to teach math concepts such as symmetry, patterns, counting, observations, and the Fibonacci sequence.
Who Should Attend: K-4th grade formal and informal Educators
Participants will receive:
Math and Nature literature books
Age appropriate lessons
2 hours of approved in-service
This FREE workshop will be held virtually on Zoom, Wednesday February 16th, from 6-8pm. Register Here.
For questions, email jamie.bachmann@nebraska.gov